What are the Important Benefits of BIM to the Owners?
Building Information Modeling is a widely accepted technology in construction field, as it is one of the most trans formative disciplines in designing and engineering buildings. BIM is a driving fundamental change in architecture and engineering by helping architects and engineers evaluate the performance more effectively. They can also evaluate the functional characteristics of various materials and systems as well as review the impact of different design scenarios quickly. Apart from the designers and engineers, the owners also get many benefits out of BIM. Here is describing some of the major BIM benefits to the owners.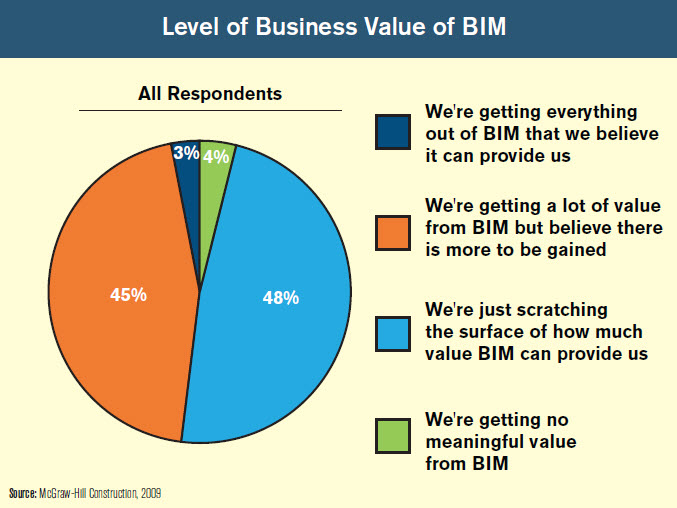 Improve building design:
Development of drawings and changes are time consuming and costly process. But, BIM helps make changes more efficiently and minimise omissions to integrate the full documentation of the project.
Streamline information:
Streamlined maintenance is a big advantage of BIM. Engineers can use maintenance systems easily with the help of the ROI of BIM. They man maintain the materials, products and assets using the tools and equipments in this model.
Integrate workflow:
BIM enables the optimization of the information management process and coordination between design, engineering and system providers.
Estimate cost accurately:
With BIM, we can assess systems and estimate operational cost more accurately. It also enables accurate drawings and fewer change orders.
Enhance branding:
BIM ensures early conceptualization and improved visualization of the entire concept for users that adherence to corporate standards.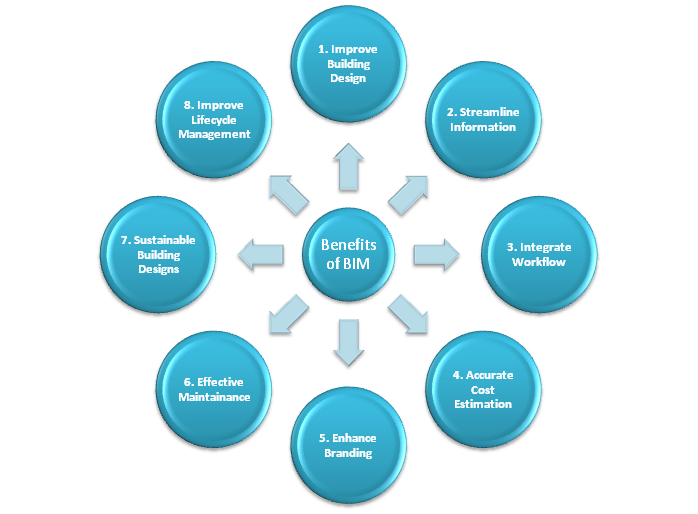 Maintain effectively:
BIM provides scenarios and schedules to ensure maintenance and scalability of a building that can maintain optimal performance and evaluate new systems in the future.
Sustain building performance:
BIM helps the engineers evaluate the carbon footprint of a building and consider the impact of new, green technologies compared to the resource demands of the facility that includes solar, climate and wind effects. They can also evaluate actual materials, vendor products, energy and lighting systems for optimal performance and comfort.
Effectively use available energy:
The BIM ROI can be used to use available energy including manpower and machines in more accurate way. So, the building or construction tasks are not required to distribute to various engineers. The owner can utilize available energy by just focussing on these BIM benefits.
Improve lifecycle management:
One of the best known benefits of Building Information Modeling is the lifecycle management. Improved lifecycle management options can be created for the owners using building information modeling.
Building materials and skills are becoming very expensive day to day and modern technologies like BIM are essential to cut down the costs. BIM technology succeeds in producing more economic advantages for the owners.