BIM a digital switch-over
Are you a person who is engaged in construction profession? If yes, you might have understood the importance of BIM. There is no doubt that those who still follow the old way of construction method will soon go to find themselves without work. So, if you don't start using BIM services, either change and get comfortable with this program or you'd go out of business. This is the right time for your move towards BIM digital switchover.
BIM makes a fundamental realignment of how contractors, architects, engineers and owners interact. BIM services help the architects and contractors develop new working relationships based on respect for what each brings to the project. Even though BIM is creating an increasing level of integration and sharing of common project objectives among the players, it has distinct differences in how each player experiences BIM value, which proclaims: BIM – Digital Switchover.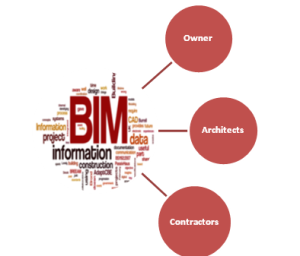 Benefits of BIM for Architects:
As far as architects are concerned, reduced errors and omissions in documents, which affect both risk and productivity related to their key project deliverable, are the main benefits out of BIM services. Minimising rework is a tangible outcome of the main benefit of reduced errors and omissions in documents that again reduce risk and enhance productivity. As using BIM reduced cycle time of specific workflows, it helps improve productivity that is also beneficial to architects.
The significance of BIM for Contractors:
Contractors are the group who are more interested in using BIM, as it helps them in many ways. As contractors heavily focus on their progress at the job site, any new technology or innovation will be judged in that light. There is no doubt that the advantages of BIM directly impacts job site productivity by reducing rework, errors and omissions in the documents and overall project duration. The top benefit of BIM to the contractors is its power for business development. Contractors, who use BIM, are brought back by satisfied clients.
The Ultimate Beneficiary of BIM: "The Owner"
The ultimate aim of owners is the success of the project and BIM succeeds in achieving those needs. Therefore, engineers, architects and contractors consider the opinion of the owner about the greatest values that the BIM benefits can provide them. Each ability of BIM like reducing rework, cost, scheduling and claiming directly impacts the success of the project.
It is the users who finally judge the benefits of any new technology. BIM, the most wanted and used technology in the construction industry, is a transformational approach to design and construction that requires technology adoption and implementation as well as encourages substantial changes to the project delivery process. It is sure that BIM will reach its tipping point in recent future.