Failure to adopt BIM would affect BIM consultants ability to work internationally
Building Information Modeling (BIM) could achieve worldwide popularity and acceptance in a short span of time. Various studies report that around 70% of engineers, architects, contractors and owners are engaged with BIM on their various big and small projects. Dramatic adoption of BIM by general contractors is started to experience since 2009 for virtual coordination and prefabrication. But, it was the engineers, who were least convinced of BIM's value in 2009. However, they left the reluctance to adopt BIM, when they found that they could solve the issues of content and technical analysis with this technology.
BIM is an innovative approach to design and construction, which is now taking its place firmly in the mainstream of construction industry. Like any other technology, BIM also has emerged enough standard and maturity to achieve attention of professional organizations. It expands its use to new tasks and integrates its rich data with many other vital technology tools that will help drive innovation.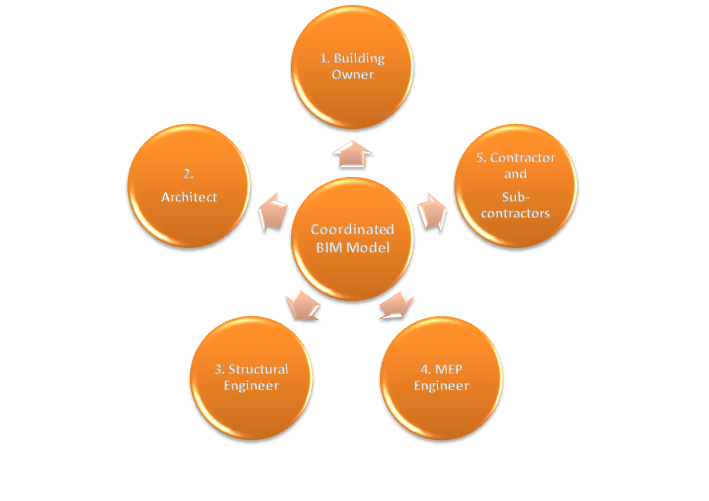 The first International BIM survey, which is carried out by NBS and international partners, has reported that many consultants in UK struggle to secure overseas work, as they do not adopt Building Information Modeling. The same research is carried out in some other countries, which are pioneering BIM, such as Finland, New Zealand and Canada. The result from these countries also shows that BIM is widely considered as the future of project information. But, at the same time, the respondents who participated in the survey say that, if BIM is to be the future of international projects, the adoption of common standards will be required.  Use of Industry Foundation Classes (IFC), which allows the models to be worked on independently on specific software, is the key to this.
The benefits of Building Information Modeling in construction work are invaluable, as it can be used for the life of the building through the operation and the occupation stage. It helps deliver enhanced efficiency at lower costs. The BIM becomes an unavoidable tool nowadays when the construction industry becomes increasingly global.  In short, adoption and implementation of Building Information Modeling levels have increased significantly, as the users, who are more deeply engaged with this technology, start to enjoy greater benefits and they can step up their plans for future investments.
The studies on adoption of BIM in construction work reports that the professions see BIM as the future in most of the countries and an accelerating adoption rate is expected in recent future. That is why it is believed that Failure to adopt BIM would affect BIM consultants ability to work internationally.
Starting a new project, send project details. Get Free Quote